We can't put our brand on the Brazil jersey. But fans just do it.

Nike's Brazil 2002 jersey was released costing the equivalent of 1/3 of the Brazilian minimum wage. Needless to say, fans were pissed.

Flash, a benefits card accepted in more than 2 million shops, saw in the crowds outrage an opportunity to put the brand on the most iconic jersey of football. By offering a 50% refund for every fan who purchase their jersey on Nike's e-commerce and customize it with Flash's brand, we became part of the World Cup conversations. And we got noticed even by Nike, which blocked our name on their e-commerce. We then embraced handmade customizations and added some extra time for our promo.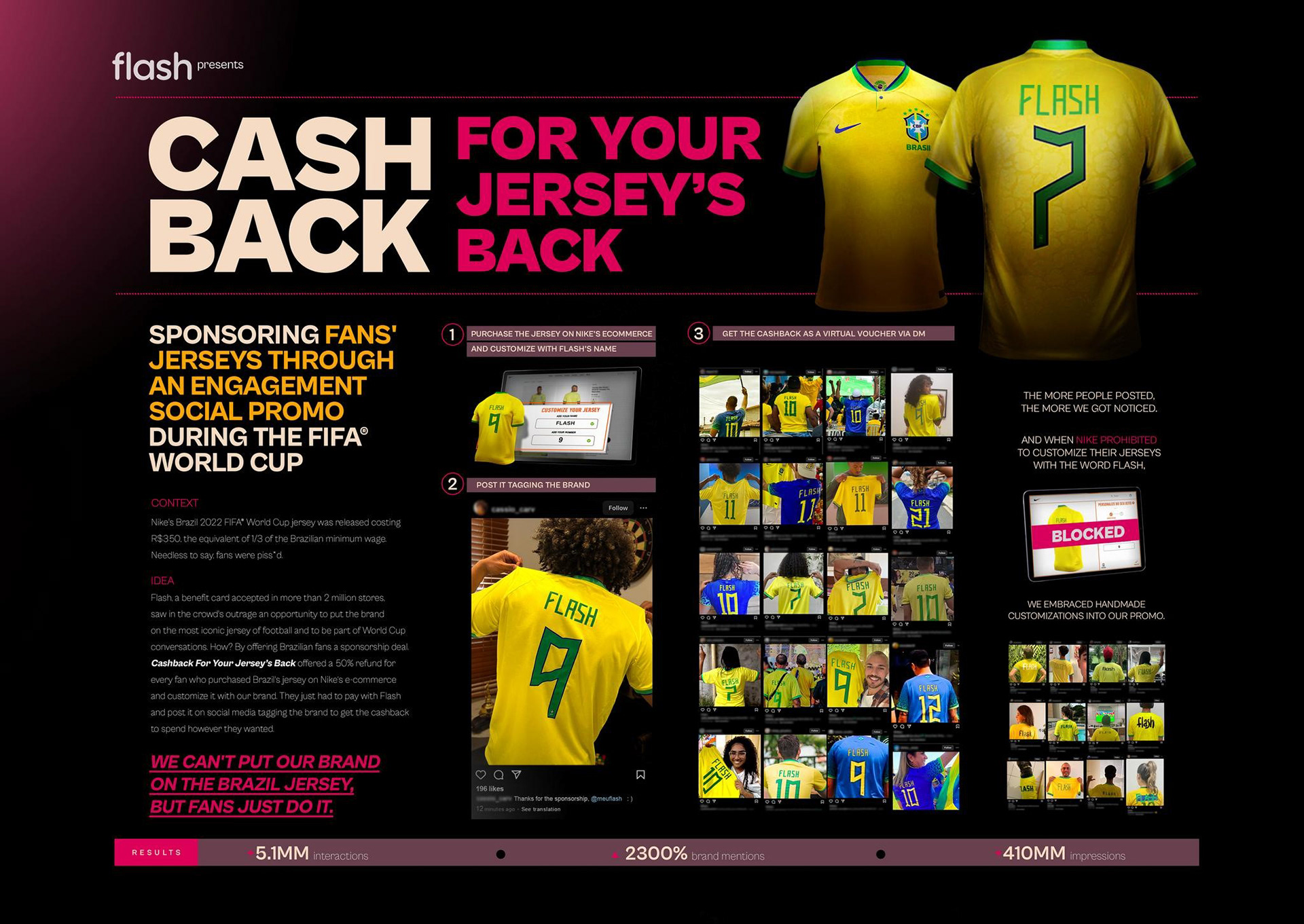 Role: Executive Creative Director